Monthly Archives:
March 2014
---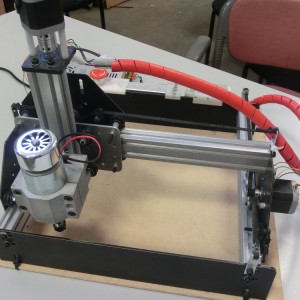 March 18, 2014
The Shapeoko is to the point that we have run the equivalent of 'Hello World' which is a file that draws the name Shapeoko on a piece of paper. We should be able to do more soon. Over the weekend I printed a spacer for the slide rail which prevents the spindle from contacting the
Read More…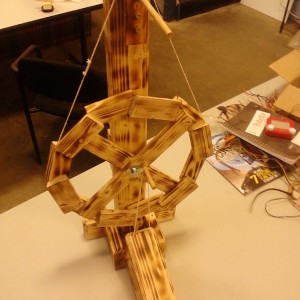 March 17, 2014
Hi – I'm Duncan Meyers, I love working with wood and building things, but haven't been able to in a very long time. But after becoming a member of the Anchorage Makerspace – I now have access to all the tools and workspace I need to get back into doing what I enjoy. My project
Read More…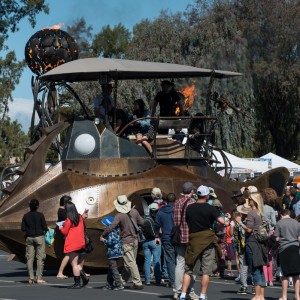 March 15, 2014
So March 16 is the last day to get your early-bird tickets to this years Bay Area Maker Faire. I got mine. Hope to see you there. Get em while you still can by following this [LINK] (*via Makezine:*…) The Faire takes place May 17 and 18 at the San Mateo Fairgrounds. Early bird tickets
Read More…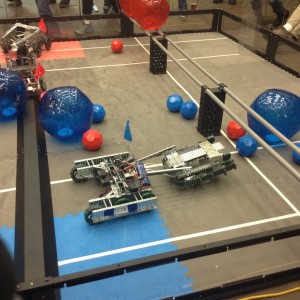 March 13, 2014
Tension was in the air as the announcer yelled "Go!" The robots moved exactly as planned, pushing forward the first big beach ball, then turning, and then pushing over the other beach ball. The timer buzzes and the scores are tallied, team 9076 (aka team Allons-y) wins the autonomous portion and gains a 10 point
Read More…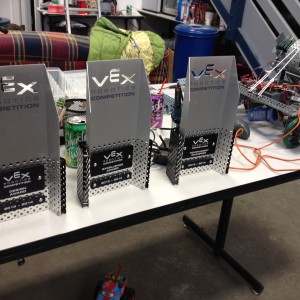 March 3, 2014
The Robotics at Anchorage MakerSpace (RAMS) design team, under the stalwart guidance of RAMS Director Dustin Mendoza, gathered up three VEX Robotics Competition awards. AMS held a special event on Saturday, March 1st, 2014 to honor Dustin and his teams, and to praise the students for their achievements and their parents for their continuing support.  
Read More…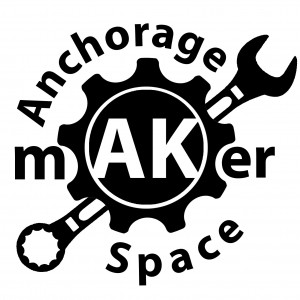 March 3, 2014
The Anchorage Makerspace Website is going live… stay tuned for lots of exciting updates and projects!
Go To Top