Robotics at AMS (RAMS) wins State!
Tension was in the air as the announcer yelled "Go!" The robots moved exactly as planned, pushing forward the first big beach ball, then turning, and then pushing over the other beach ball. The timer buzzes and the scores are tallied, team 9076 (aka team Allons-y) wins the autonomous portion and gains a 10 point bonus. But they don't let down their guard, the team knows that there's more to the matches than just the autonomous period – it's the State robotics competition after all and everyone knew that they were the team to beat.
Flashback to a few months ago, a group of 4 high-schoolers and a group of mentors met at an event to start a few robotics teams. The team that would become Team Allons-y consisted of three seniors and one freshman all from different backgrounds. Along with the other mentors there was me who had six years of robotics experience and competed in worlds on three separate occasions. I've also been mentoring teams for the past 4 years and received the Mentor of the Year Award in a previous year. The teams were able to pick and choose who they wanted as their mentor on a first come first serve basis. The team knew who they wanted as a mentor – Me.
The first few weeks, compared to the other teams being mentored, were drastically different in learning. While other teams simply went at it building the robot away, I made sure that my team had a solid foundation for what they were doing. The first few weeks were dedicated to teaching. My approach to teaching, especially for robotics, is project based learning that emphasizes on problem solving. Some of the lessons that were taught:
Drive-trains, torque,  and friction
Gearing ratios
Simple Machines
Pulleys
Manipulators
Complex Mechanisms (linear slides, 4-bar lift, 6-bar lift, and more)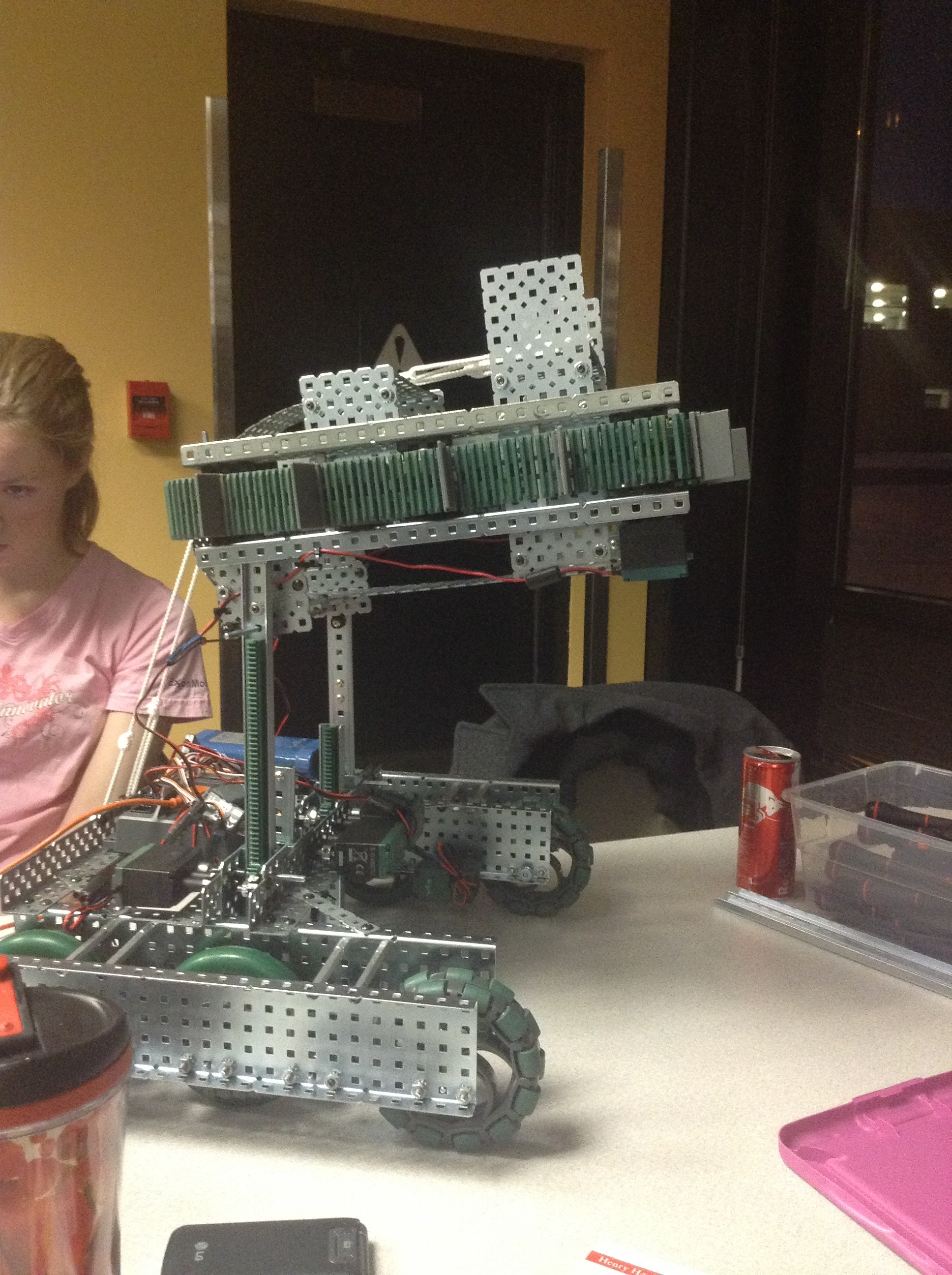 The team had a solid foundation of building and didn't have the trait common in new teams of being stuck with one design and trying to fix it. Instead, the team was taught (begrudgingly so) week after week this idea by building several mechanisms and then tearing it down a few hours later. This taught them to be effective and not committed to something that doesn't work. While other teams took three full months of building and testing, I took two of those three months to teach them and the last month to let them finally apply what they learned on building a competition robot. It was a gamble but I knew it was the right decision.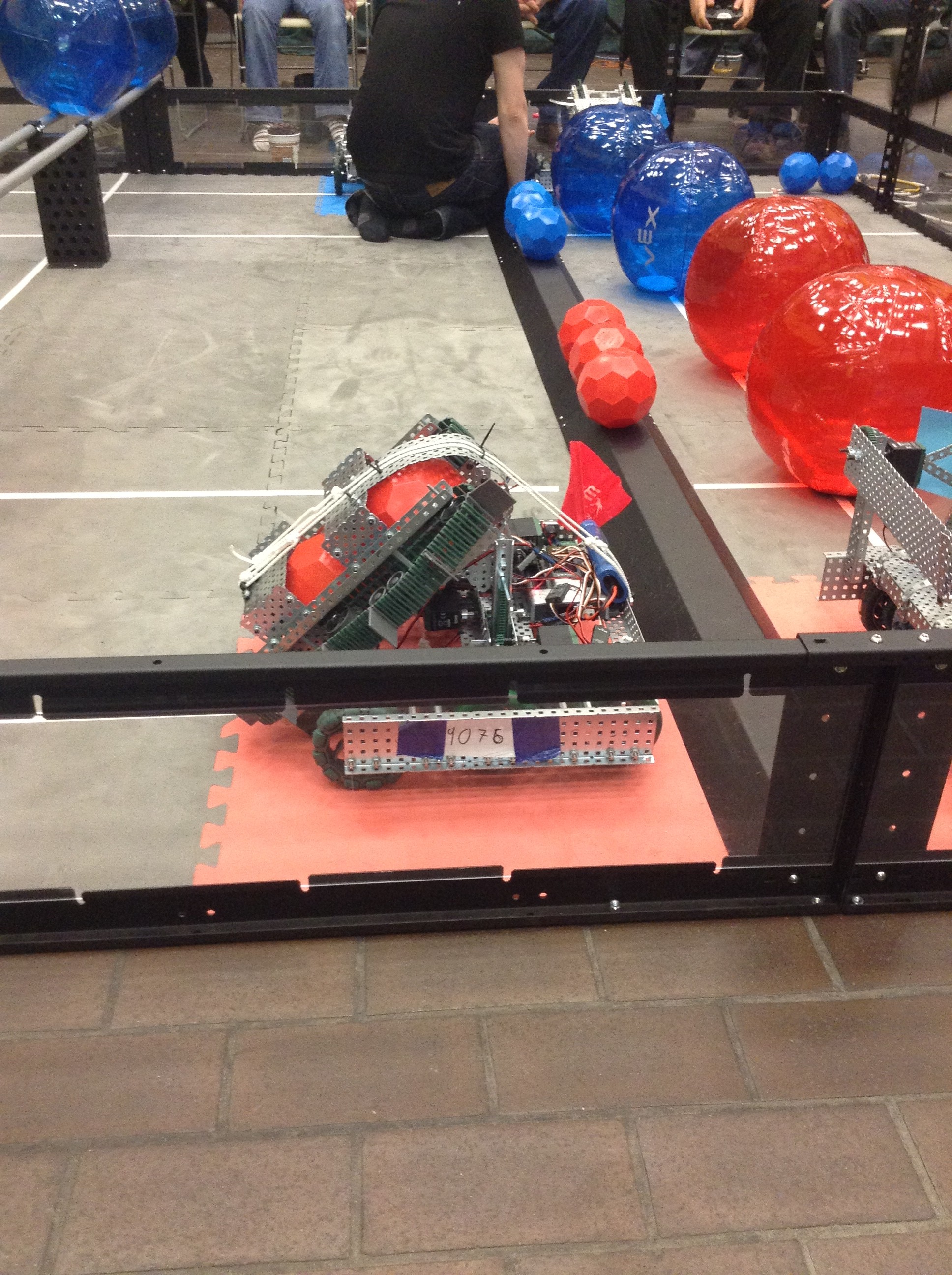 Competition Day was here and everyone was nervous. I, on the other hand, was ecstatic. That nervous rush of being at a robotics competition was something that I had missed. The team was nervous as well but they kept their calm because they knew that they put in the hours, time, and dedication to create an amazing robot. The matches were fierce but in the end the team that won the competition undefeated was Team Allons-y. The awards ceremony gave the tournament winner to our team and surprisingly the team also received the Excellence Award. The description of the excellence award is as follows:
This is the highest award presented in the VEX Robotics Competition. The recipient of this award is a team that exemplifies overall excellence in building a well-rounded VEX robotics program. This team excels in many areas and is a shining example of dedication, devotion, hard work and teamwork. As a strong contender in numerous award categories, this team deserves to be recognized for building a quality robot and a "team" committed to quality in everything that they do.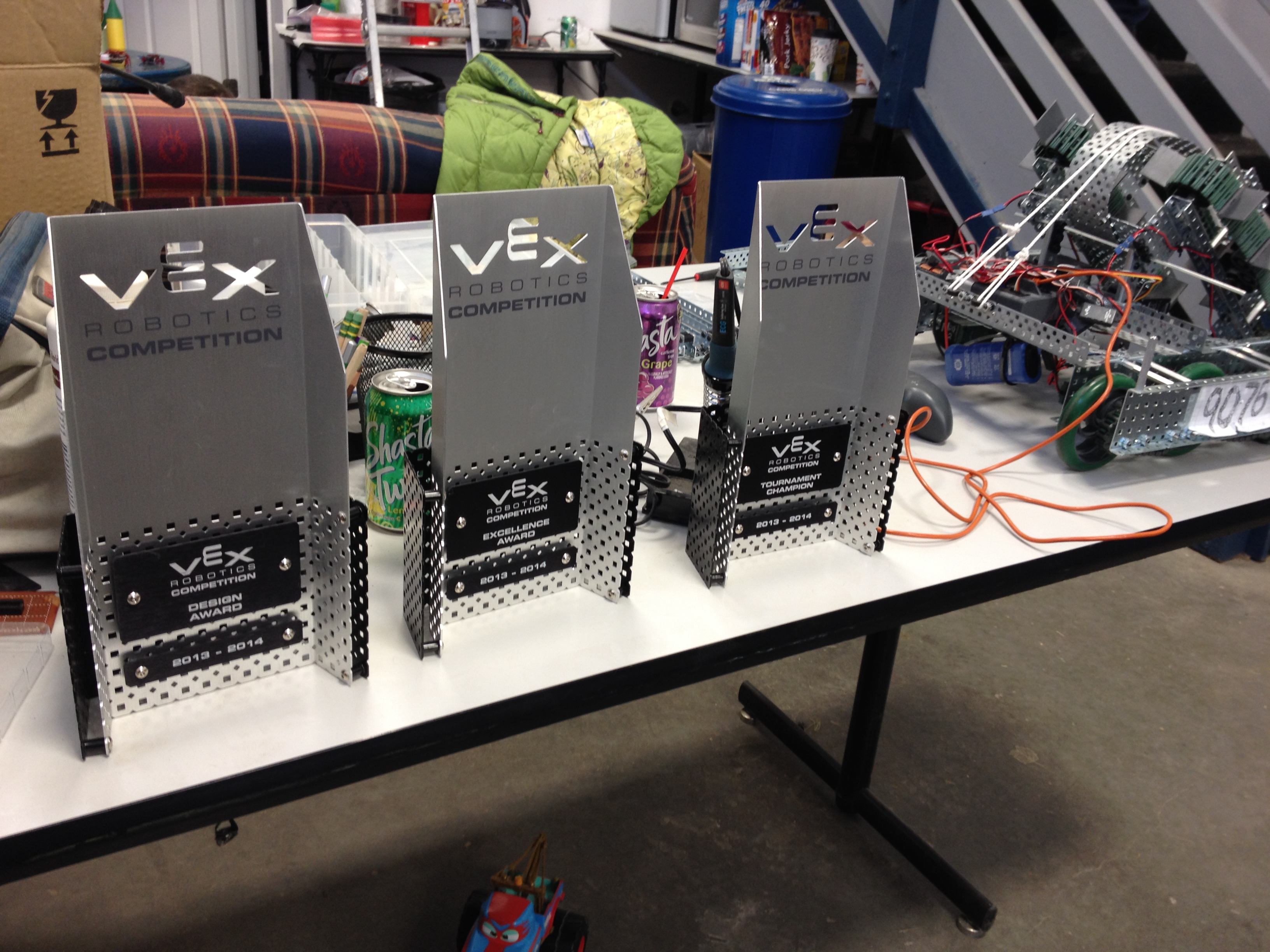 By winning the Excellence Award the team will go on to represent the State of Alaska in the Worlds Competition in Anaheim, California in April of this year. Along with them, three other teams for the elementary and middle school division will be going.
Where are the teams now? The teams are all preparing for Worlds by working on their robot, actively fundraising, and working to spread the word of RAMS (Robotics at Anchorage MakerSpace). The mission of RAMS is as follows: "To Inspire a passion for learning and to nurture Creativity, Innovation, and Curiosity". With this in mind, RAMS will continue to inspire others through mentoring, workshops, and various other events.

Go To Top